Build. Grow. Learn. Repeat.
Whether you're just getting your business off the ground or you've been operating for more than a decade, there's always room to grow. We're proud to offer a suite of ever changing workshops that get you beyond the basics and focus on a variety of strategies that will help you and your business thrive.
Saturday February 23, 2019.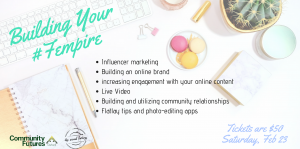 Women are launching businesses in record numbers, many of them relying on having a creative and impactful online presence to thrive. Are you one of them?
---
ABOUT THE CLASS:
This workshop is for you if you identify as a woman and you are eager to learn more about how to create digital marketing strategies that are easy to execute and deliver results. This will include:
Building and online brand and creating content that reflects that brand
Increasing engagement with your content
Influencer marketing best practices
Building and utizilizing community and online partnerships
Flatlay tips and photo-editing apps
Live videos
And more!

Branding and Marketing for New Businesses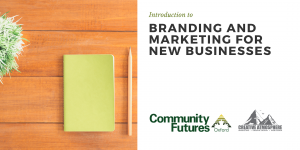 By the end of this workshop, we anticipate that you will have a better understand of how to market your new business, the resources and tools available to you if you need support as well as budget-friendly ideas for getting started. As noted above, we'll also include free templates to help you along the way as well as Q and A with and experienced marketing professional.
Free for anyone who has completed self employment training!