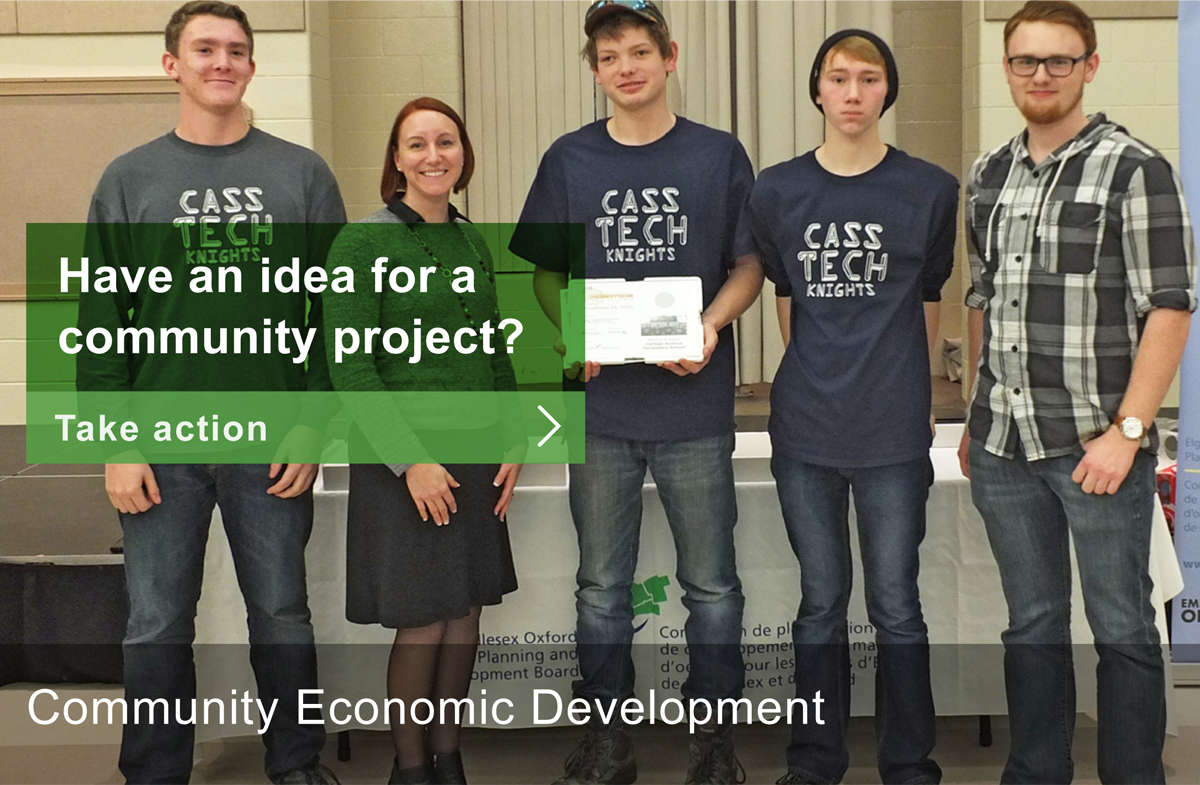 We support groups or organizations with projects that will improve the local economy. Community Futures Oxford acts a catalyst for community based economic development by providing small grants to community groups to assist in their success.

FUTUREOXFORD LEGACY FUND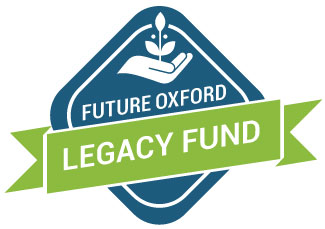 COMMUNITY DEVELOPMENT SUPPORT
This component provides non-repayable contributions to not-for-profit projects. The contribution is designed to explore and develop new and sustainable community opportunities that contribute to the Future Oxford Community Sustainability Plan. The goal is to enhance capacity that improves the quality of life for Oxford's current and future generations and to balance Oxford's collective economic, social and environmental interests.
Application
Who Can Apply
Community organizations
Not-for-profit organizations
Co-operatives
Social service institutions
Municipalities
Funding
Successful applicants will receive a grant from the Oxford Small Business Support Centre Inc. The maximum level of total government funding (federal, provincial, and municipal funding) for projects must not exceed 85% of total project costs.
The minimum 15% non-government contribution to your project can be cash, in-kind support from your organization or from other sources of funding, or a combination of both. In-kind support means contributions other than monetary which defray a portion of the project's eligible costs.
Community Futures CED Fund
To help Community Futures Oxford achieve its Community Economic Development (CED) strategic objectives, the project should fall into one (or more) of the following:
Youth Initiatives

Tourism Growth and Promotion in Oxford County

Development of Volunteers (capacity building)
Social and Cultural Development

Innovation and Technology

Skills Development

Social Enterprise Development
Eligibility Criteria
All grants are allocated on a discretionary basis. Some of the criteria used to determine a project's eligibility for funding include:
Project is innovative and encourages new projects/economic development within Oxford County
Project is cost-shared and has community support
Community Futures Oxford's funding will not normally exceed 50% of the total project costs
The project should demonstrate self-sufficiency over time
Project applicant demonstrates ability to carry out the project and to achieve proposed outcomes
The project applicant is one of the following:
Charitable organization or registered charity
Non-profit organization
Service club
Municipal Educational Institution
Social service organization
A collaboration consisting of at least one eligible entity (Individuals, for-profit corporations, and foundations are NOT eligible). All grants are allocated on a discretionary basis. Preference is typically given to seed funding for new initiatives that will continue to have impact after the grant is expended. However, funding may be considered when existing projects are being expanded to include new features and/or benefits and the project addresses one or more of Community Futures Oxford's Community Economic Development objectives.