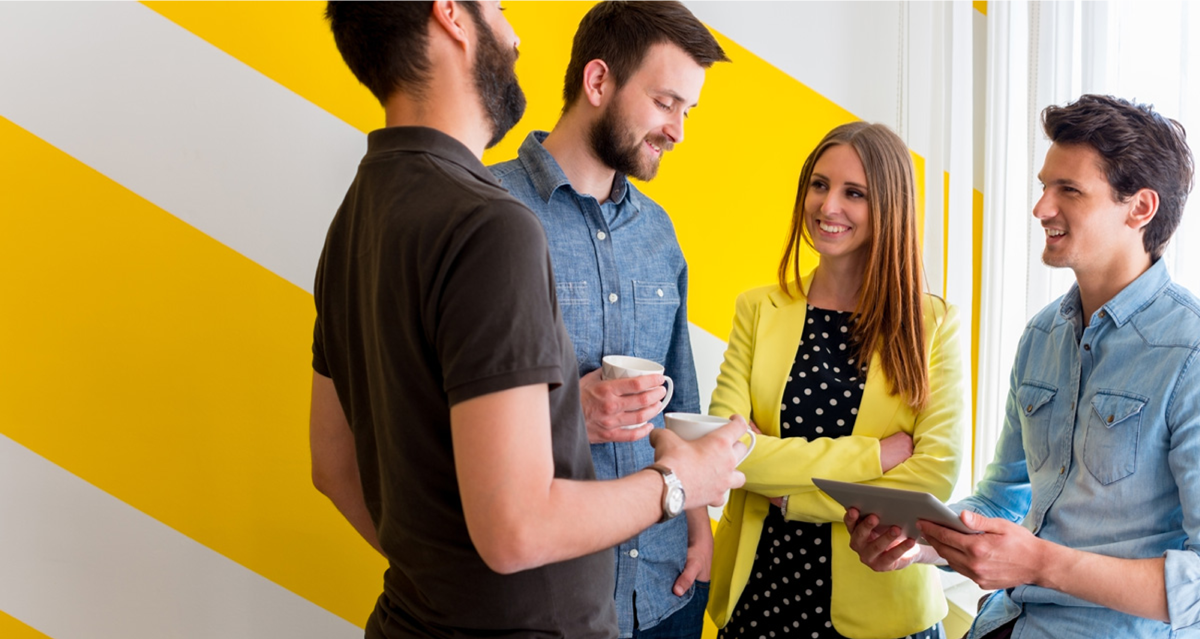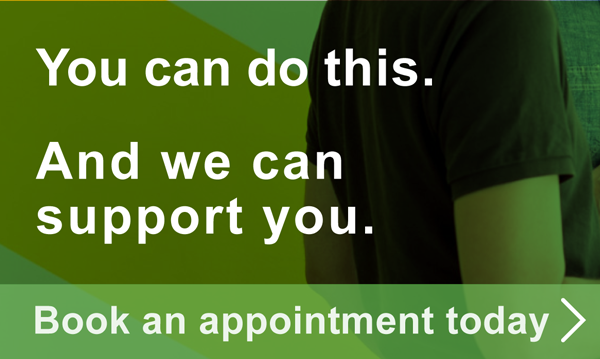 Community Futures Oxford is passionate about supporting Oxford's young entrepreneurs at all stages of business growth.
We offer programs and work with organizations whose specific mandate is to support young entrepreneurs. From developing business models/plans and networking to gaining access to government funding and professional development, Oxford Young Entrepreneurs is here to support you every step of the way on your entrepreneurial journey.
HERE ARE JUST SOME OF THE WAYS WE CAN HELP YOU TODAY: Business Model / Concept Refinement
Whether your business idea is one the popped in your head over coffee this morning or it's one that been brewing in your mind for awhile, your concept could probably use refinement in order to get it on paper and help you carry the idea forward. Oxford Young Entrepreneurs uses the business model canvas to help you get to know your idea inside and out. Business Plan Training
OYE delivers an engaging training opportunity to help you get your idea into a thoughtful and viable plan. The training covers everything from marketing and operations to cash flow and break even analysis. If you've ever been afraid of how to get your business into a plan, you'll leave this training saying, "I'VE GOT THIS!" Access to Captial to Start or Grow your Business
To find out if you're eligible for financing or grants to start or grow your business, please contact us. Networking with Entrepreneurs
Oxford Young Entrepreneurs hosts monthly networking events for business owners in Oxford County under 35. One of the most effective ways to grow your business is to meet other entrepreneurs- these networking events are one of the best ways to get connected and learn from other business owners in your area. Mentoring
At OYE, we know that we cannot be everything to everyone. Do you need to know about how to ship organic matter? Are you wondering the best provider for an e-commerce startup? How do you inspire your team to work as hard for your business as you do? If we cannot get you the best guidance that you need, we'll connect you with someone in our network who can help. Supporting an Entrepreneurial Ecosystem in our Community
OYE organizes a volunteer advisory committee of young community members in order to inform the growth and direction of the programs and services we provide. This ensures that we engage the voices of the people we aim to reach and can grow at the grass roots level. If you'd like to volunteer and advise the OYE, please get in touch. Business Model / Concept Refinement
Business owners in Oxford County who are under 35 can submit their business information in this form to be added to the upcoming directory. The directory will be used to encourage purchases from local young entrepreneurs and to promote these businesses in our area.




ACCESS TO SHARED WORKSPACE FOR YOUNG ENTREPRENEURS
We provide office space that is available for all young entrepreneurs to access as a work space Monday to Friday 8:30am-4:30pm. The space includes:
SmartTV for client presentations or group meetings
Free wifi
Free printing
Group meeting space (round table) for up to 5 people
Two individual hot desks for quiet work space
Access to on-site business advisors
Free office supplies (note paper, paper clips, pens, post it notes, etc.)
Entrepreneur's library with over 50 new books including the $100 Start Up, Lean In and other hot titles
To book the space and check availability, please email us.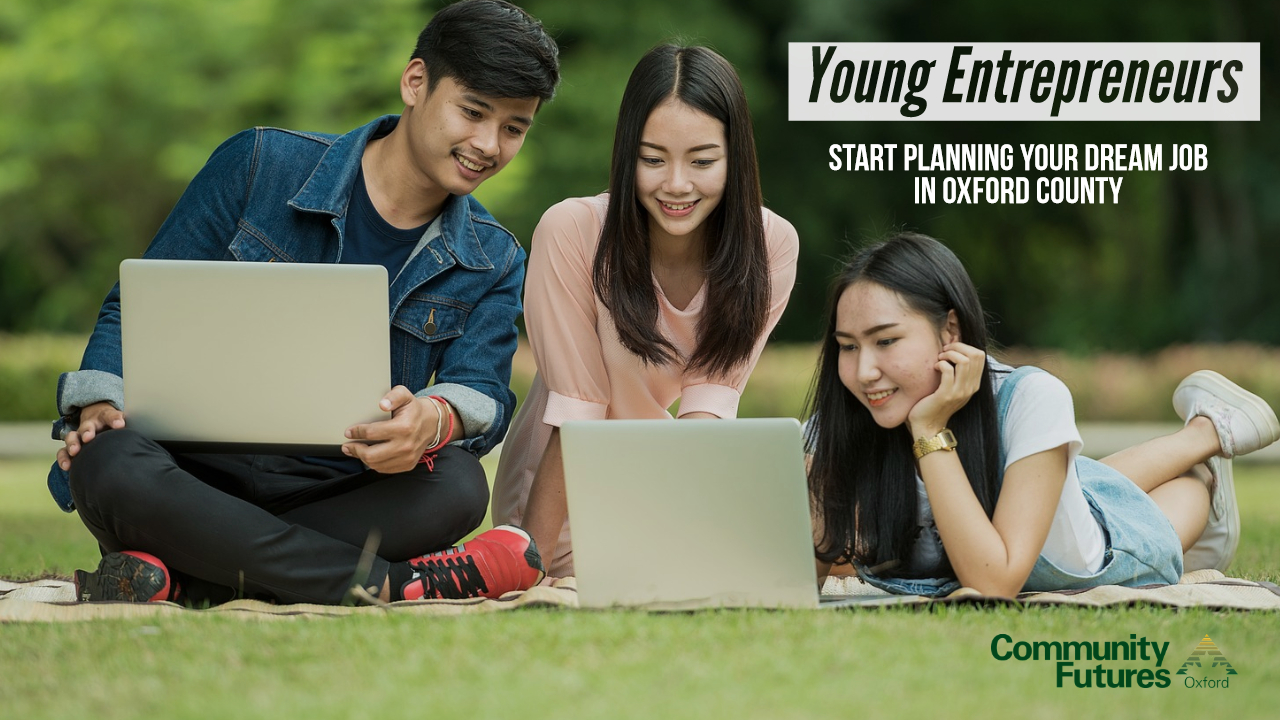 OYE 1K
Ages 18 – 29
The Oxford Young Entrepreneurs (OYE) Grant Program provides self-employment exploration opportunities, business planning support and grants of up to $1,000. This program exists to engage youth in Oxford County with meaningful, knowledge business-building activities to help you refine your concept.
Eligibility Criteria:
Between the ages of 18-29

Operating the business within Oxford County

Preference given to sole-proprietor, although not mandatory

Operating for less than 5 years
Preference will be given to applicants who have left Oxford County to pursue life experiences of any kind (travel, post secondary, etc.) and later returned to build their business in Oxford. Applicants will submit a business plan including a one year cash flow. To express interest as an applicant, please complete the application.
---
Ages 18 – 39
Futurpreneur Canada is an internationally recognized financing and mentoring program hand matches young entrepreneurs with a business expert from a network of more than 2,800 volunteer mentors. We are the community partner for Futurpreneur Canada in Oxford County. Futurpreneur Canada offers up to $15,000 in start-up financing for young entrepreneurs. The BDC will fund each start-up business up to $30,000.
Starter Company
Participants who are not full-time students are eligible for a grant of up to $5,000 and will also receive business planning training, coaching and mentoring.
Summer Company

Ages 15 – 29
Students who are in school and returning to school in the fall are eligible for up to $3,000 to start and run a summer business and will also receive coaching and mentoring.
---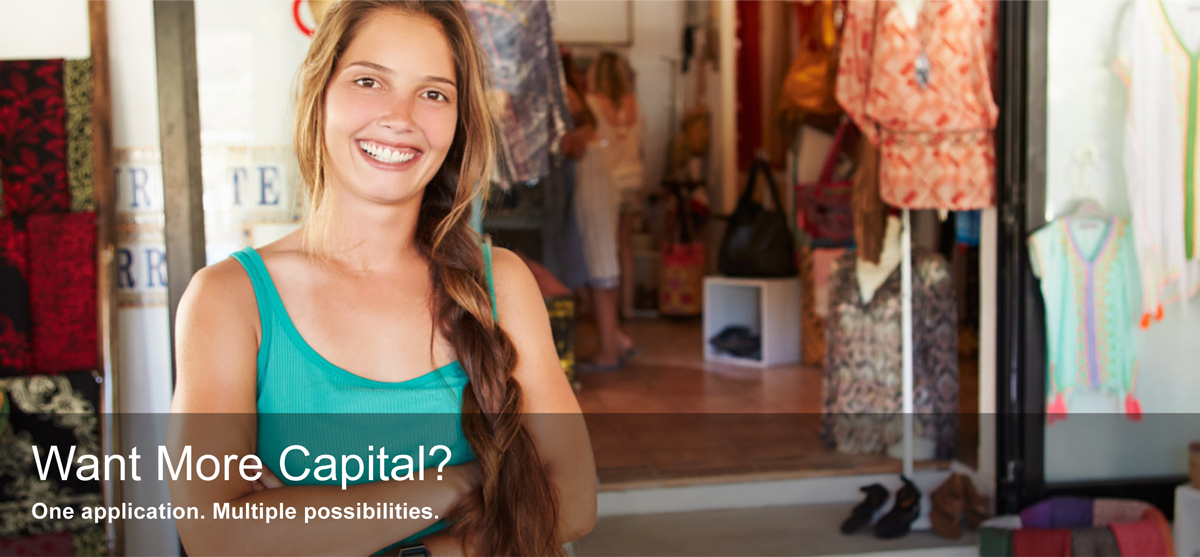 Innovation. Support. Advocacy. Retention.
We believe that communities are made better for small business owners when entrepreneurs can stay connected. Never miss out on an opportunity to learn from other small business owners, attend networking events or just stay informed about entrepreneurship in Oxford County.
Contact us if you have any questions.

"Receiving the $1000 grant from Oxford Young Entrepreneurs allowed me to purchase more instruments for my music therapy practice, and thus be able to offer high caliber group sessions as well as more diverse individual sessions for my clients. This has helped my business grow and attract new clientele, and I am very thankful to the Ingersoll Small Business Support Centre for all their help throughout the process."
Jess Dickie, BMT, MT-BC, MTA, NMT, Grad. Cert. (ABS)
Owner, Connections Music Therapy