Community Futures Oxford and Rural Oxford Economic Development Corporation are partnering to bring leadership development training to Oxford County. The seminar will introduce Strengths Based Leadership. Delivered in two half day sessions, the seminars will help participants name, claim and aim their personal strengths and devise an actionable plan to maximise their effectiveness within their current role. Participants will be required to purchase and complete a Gallup "Clifton StrengthsFinder" assessment prior to the workshop and will use this personal talent profile to articulate their personal brand, maximize results and collaborate using signature strengths.
Interested attendees do not need to be in a formal leadership position to benefit from this training. This opportunity is meant to support those in leadership positions OR those wanting to be more effective in their current role.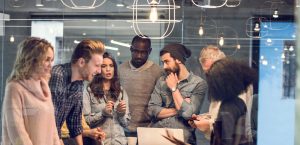 The seminars will be delivered as follows:
Session 1- Introduction to Strengths Based Leadership (January 25th, 9am-12pm)
Session 2- Strengths Applications and Insights into Action (February 20, 9am-12pm)
All sessions will take place at the Mount Elgin Golf Club.
As a result of the training, participants will:
Identify their top leadership strengths/motivators.
Explore strengths based partnering (discovering how to leverage strengths for more effective collaboration).
Learn how to apply strengths in order to get things done and influence people during the process, build strategic relationships and approach strategic thinking.
Create a strength-based development plan and learn how to manage weaknesses.
Lastly, all participants who complete the seminar will be welcomed to attend an invite-only luncheon in May 2018. Lunch with Leaders will be a premier opportunity for young professionals to meet established community leaders, employers and politicians in Oxford County. Likewise, it is an opportunity to showcase the success of upcoming leaders in Oxford. As an ackowledgement of your investment in this training, only those who attend the leadership development training will be invited to attend.
About the Facilitator:
Janet Frood is an accomplished, internationally certified leadership coach and facilitator. She is a Gallup Certified Strengths Coach and is passionate about helping leaders maximize their personal brand. Janet founded Horizon Leadership in 2005, a firm dedicated to the development of leaders, teams and organizations.
To find out more about Janet and Horizon leadership: www.horizonleadership.ca

This opportunity is proudly sponsored by the following: